How streaming services are licensed and the challenges artists now face.
---
'Dissecting The Digital Dollar' Part 1 is a major new report commissioned by the UK's Music Managers Forum which sets out to explain – once and for all – how streaming services are licensed and how digital income is shared between each stakeholder in the wider music community.
It examines how the music rights industry has evolved a new licensing model for the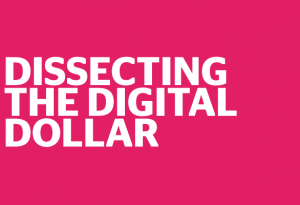 streaming platforms, and the copyright laws, industry conventions and legacy agreements that have influenced this process.
As revenues from this new licensing model seem set to dominate the music rights business of the future, 'Dissecting The Digital Dollar' outlines seven key issues the wider music industry now faces. It then poses 15 questions for artists, managers and their business partners to answer.
Written by Chris Cooke of CMU Insights, the report is based on in-depth conversations with over 30 legal, digital and music business practitioners, and a survey of 50 artist managers in five markets who between them work with acts signed to all three majors and over 100 independent record labels.
Update: Part 2 of our report is due to launch on 6th October.
---
Get your free digital copy of Part 1 here:
Executive Summary:
Full Report: